Lauren Alaina recently announced that she'll be heading out in 2022 on her Top Of The World tour!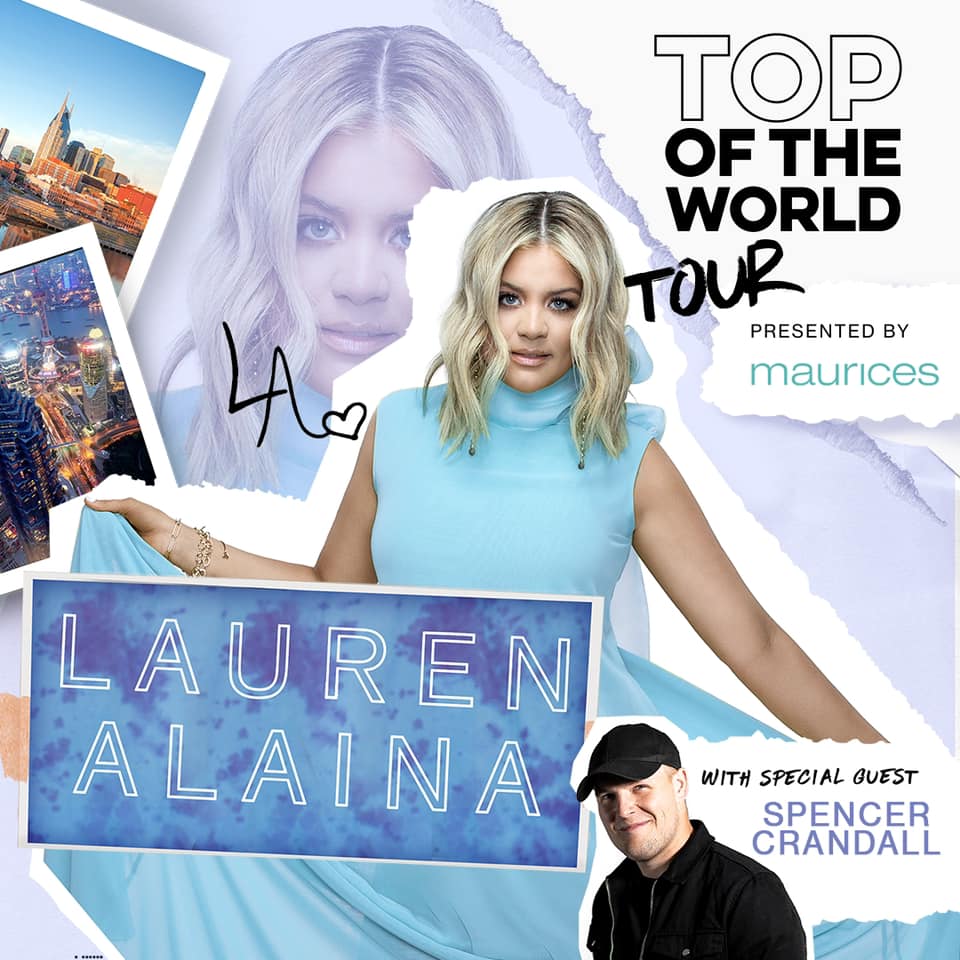 Lauren shared on social media…
Lauren also shared, "After two long years, I have some TOURreffic news! I am so excited to get back on the road for my second headlining tour presented by maurices. My fans have continued to support me even when we weren't able to be in the same room together. I'm on Top Of The World thinking about being back on stage, face to face, with the people who got me here."
The Top Of The World tour starts in Silver Springs, MD in late February and runs until mid-April (as of now) with the last show in Charleston, SC.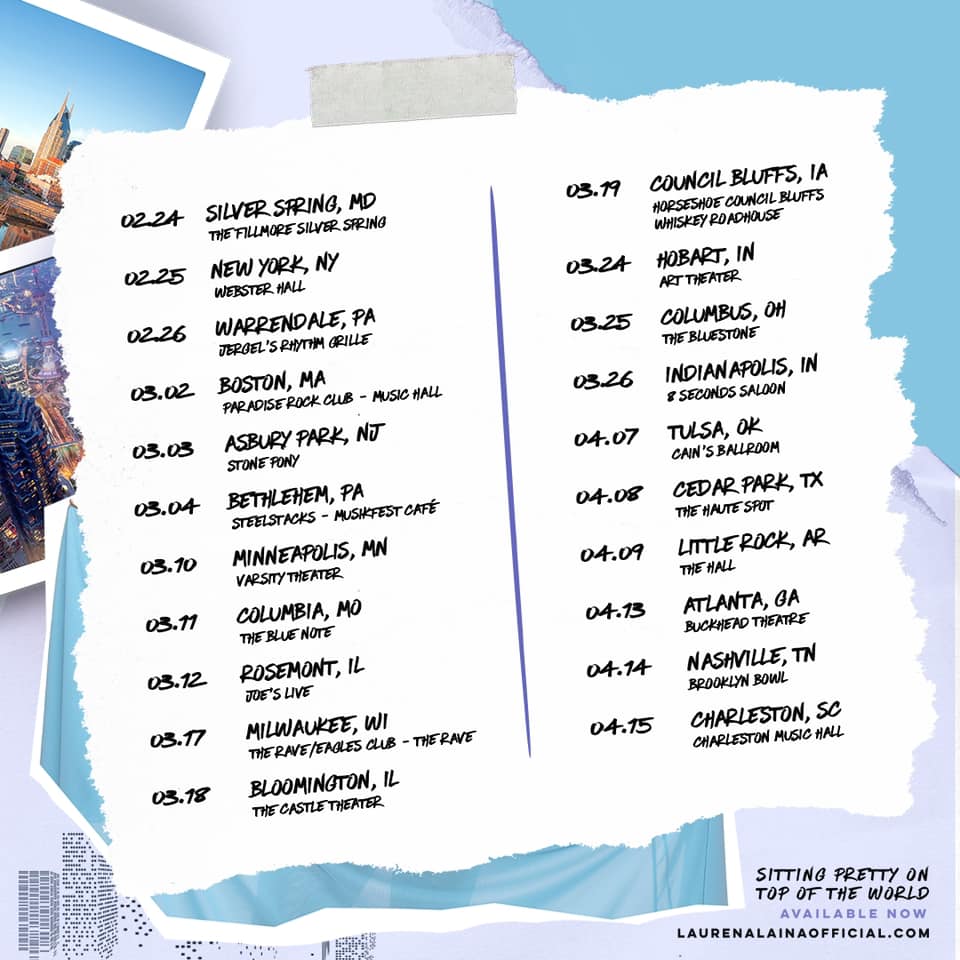 The tour takes it's name from Lauren's recently released album, Sitting Pretty On Top Of The World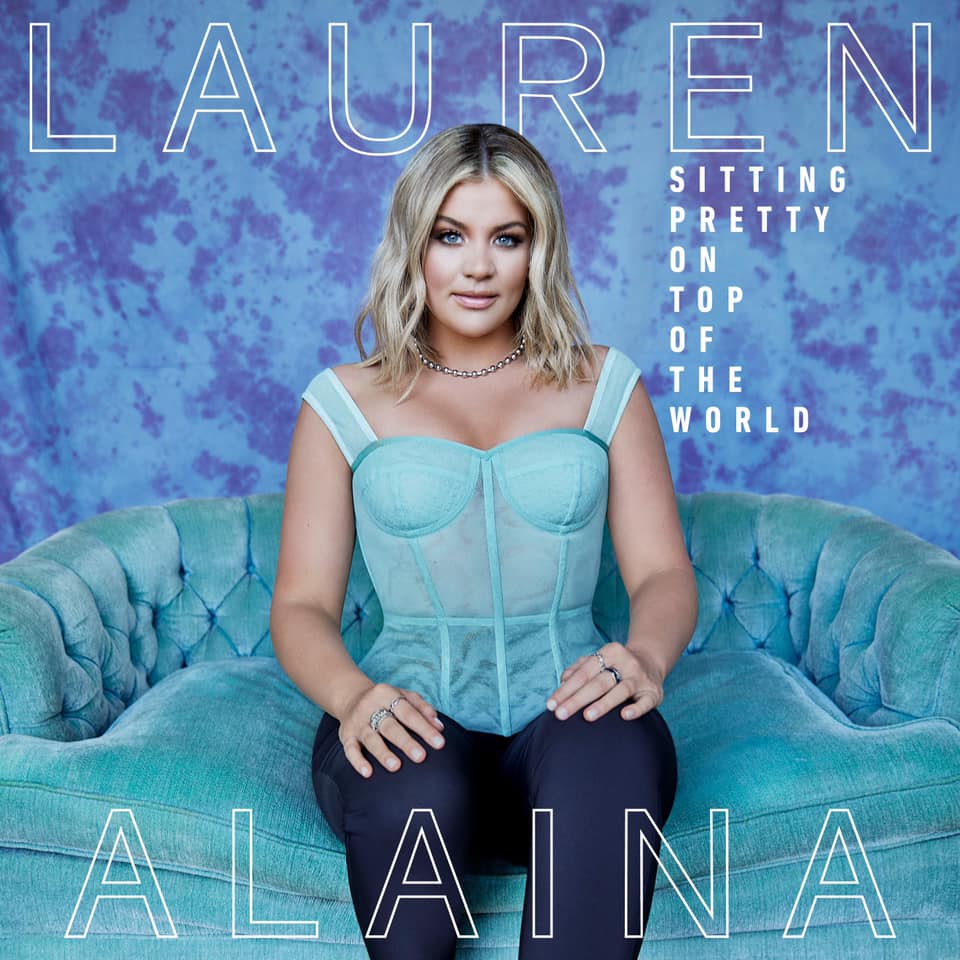 When it comes to the album title, Lauren says "I titled the album Sitting Pretty On Top of the World based off of the fifth track called 'On Top of the World, and I wrote that song about my struggles with depression. I was out for a walk with my mask on in my neighborhood when the whole world was shut down and the only thing we were allowed to do was walk on the sidewalk far away from everyone else and the weight of the whole pandemic hit me in that walk for whatever reason I think…I think we all got there at different times…when it finally hit us what was actually happening. I got upset…then I got upset with myself for being upset and I wrote down 'hitting rock-bottom sitting on top of the world.' We made it about a break up to make it a little bit of a softer…I guess delivery for the idea but it ended up being 'hitting rock bottom sitting pretty on top of the world.'"
Lauren had another project come out in 2021 as well…her book – Getting Good At Being You, arrived earlier this week.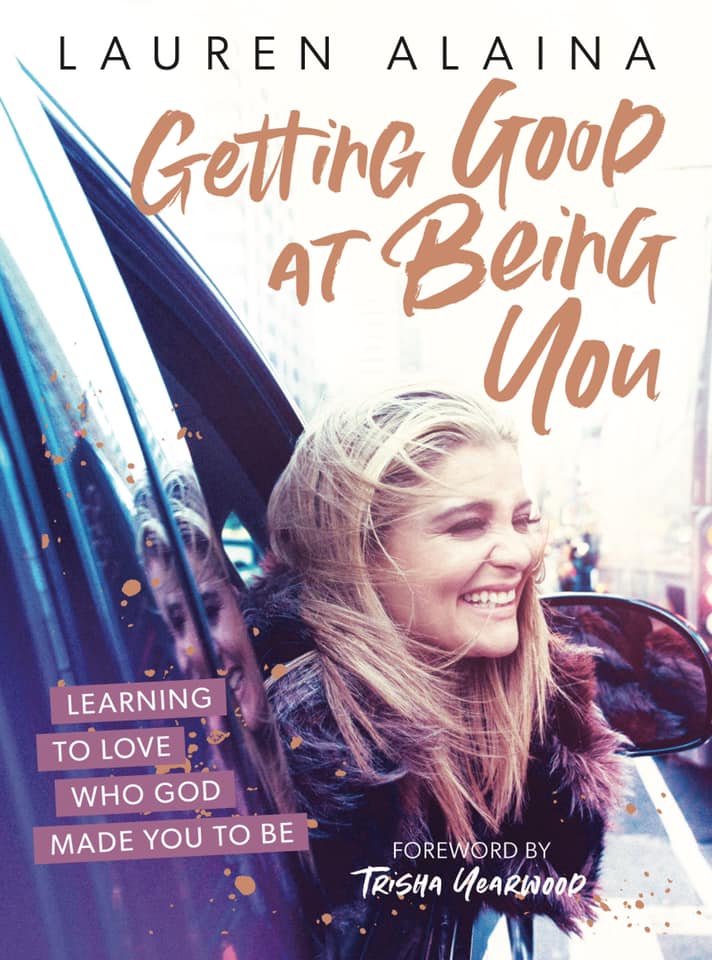 Lauren says, "This book encompasses all things that made me the woman I am. Faith. Family. Friends. Fans. Loss. Love. Hope. Endings. New beginnings. Healing."
Check out her book, buy tickets to her tour, and watch the music video for her song "Getting Over Him" which features her buddy Jon Pardi.
Photo Courtesy of Lauren Alaina